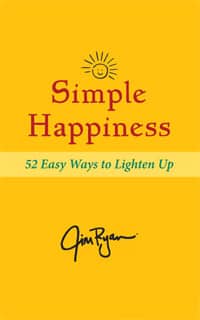 Simple Happiness 3 CD Set
$14.99
Narrated by Jim himself, find Simple Happiness, 52 Easy Ways to Lighten Up in a 3 CD set.
This book helped me so much to look at life in a better way!!! I read a chapter every day!
Annie
A fabulous easy-to-read book that will inspire you to be a better person. I've learned a great deal from this book. I definitely recommend it to anyone who wants to live a "happy" life.
Nikki M.
Very insightful and inspirational book. Jim is also an excellent motivational speaker and had led thoughtful and prayerful retreats.
Ed